Portsmouth Hospitals NHS Trust, is it any good?
Welcome to a critique of Portsmouth Hospital NHS trust. If you have come to this website and are looking for the main hospital site please navigate now to Portsmouth Hospitals NHS Trust.
"have you had a good or a bad experience in either queen alexandra or st mary's, we would love to hear from you..."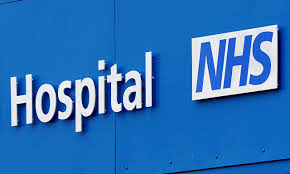 Current Hospital Departments including Obstetrics & Gynecology, Breast Screening, Maternity, Urology, Child Health, Genito-urinary Medicine, ENT, Maxillofacial, Ophthalmology, General Surgery, Oncology, Orthopaedics, Rheumatology, Intensive Care, Audiology, Cardiology, Haematology, Diabetes & Endocrinology, Dermatology, Respiratory Medicine, Neurology, General Medicine. Clinical support services include Pathology, Imaging, Pain Clinic, Dietetics, Infection Control and Neurophysiology.
The Accident and Emergency department, at Queen Alexandra Hospital is the busiest on the south coast of England and handles approximately 190,000 people each year. The 58 bed Medical Assessment Unit (MAU) provides rapid diagnostics for patients admitted as emergencies.
Have a look at the hospitals last quality report for 2009/2010 and see if you agree with the level of service that the hospital is offering or to see a text verion click here. Please not copywrite belongs to the hospital
Please note that this website is in no way associated with Portsmouth Hospitals NHS Trust, nor do any of the views expressed within this site necessarily fall in line with current NHS doctrine.
Portsmouth is a city on the rise - both in physical and profile terms.  A UK city already transformed by significant public and private sector investment, as demonstrated by Gunwharf Quays and the Spinnaker Tower, will be further enhanced by over £1.5 billion that has been committed to its physical regeneration by 2016 -14
The home of the Royal Navy and internationally renowned visitor destination is also home to world leading businesses such as BAE Systems, EADS Astrium, IBM and Pall Europe. New developments such as Voyager Park and Lakeside North Harbour are helping to ensure that Portsmouth continues to be an attractive location for many businesses.
"Shaping the Future of Portsmouth" is the city's physical, social and economic regeneration strategy that is being implemented by the city council in partnership with the local business community.  Once the home of great writers like Charles Dickens and Sir Arthur Conan Doyle, we want you to relocate and invest here to help us write Portsmouth's next chapter.
The wider city region that encompasses the towns of Fareham, Gosport and Havant is also being enhanced as a place for business, residents and visitors.  New developments include the Solent Enterprise Zone at Daedalus that is helping reinforce this region's reputation as a destination of choice for marine, aerospace and aviation businesses.